Top 5 Free Video Editing Apps For Android Users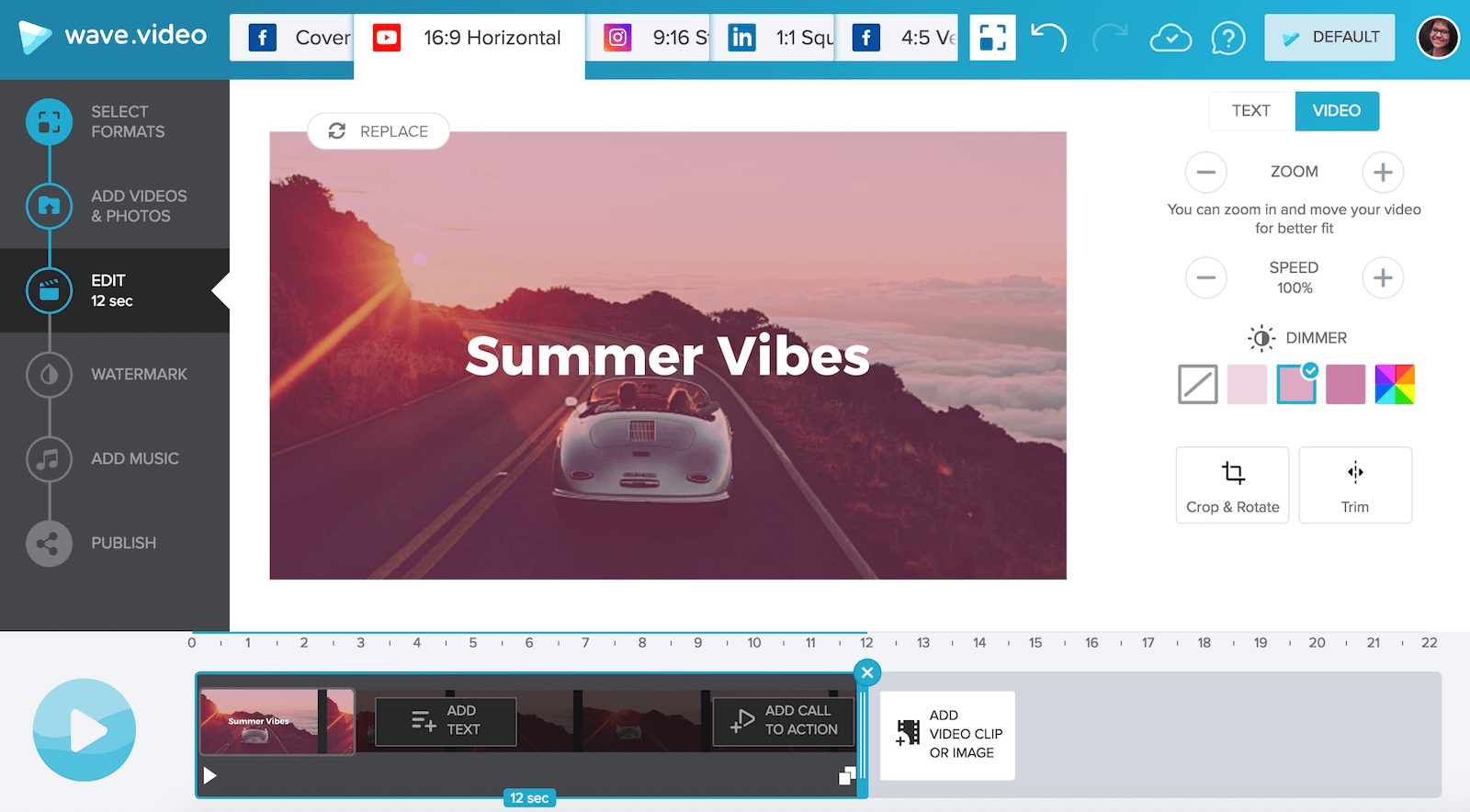 If you are a travel blogger looking to add some cool effects to that footage you just took or just an ordinary guy looking tom play around with video editing, then sit back and relax you are at the best place to find the perfect applications to start with. Please take note we have personally used these applications before and ranked them based on their usability and features. Without boring you much let's get into the top five android video editing apps.
Viva Video Editor
The first application we will talk about is Viva Video. Viva video is a simple application but yet powerful tool to make professional video editing a hobby. This application has limited features though but has almost all the requirement a good video editor has. Some of the features we love about Viva Video is listed below.
trim video clips easily.
merge video clips also.
split video clips.
supports speed control.
allows you to play a clip in reverse.
The last feature we love about Viva Video is, it is very beginner-friendly. So if you a looking a neat and simple video editor to use. We recommend you start with VivaVideo.
Antix Video editor
The second video editor on our list is Antix. This video editing software has more advanced features for users to use. Here are some of the features we love about Antix Video Editor.
Trim, reorder or delete your auto highlights to make your perfect movie.
Instantly share your movies to your favorite social networks.
Save your edited movie straight to your phone gallery after your session.
Antix picks out your best bits, making Pro Editing super easy and fun.
Find awesome riders to follow, new spots to ride and amazing new videos.
Action director
The third video editing software we will analyze is Action Director. Here the amazing features of Action Director.
Record video directly with Action Director.
Instantly start editing your action videos.
Trim video for short, sharp action clips.
Effortlessly apply brightness, contrast and saturation adjustments to perfect video clarity.
Slow down or speed up video segments with precision for awesome slow- or fast-motion effects.
Highlight sections of the video to replay or rewind to really highlight the action.
Add intro & outro text to your action videos.
Overlay video footage with text captions to callout awesome moments.
Add background music to your video's audio soundtrack.
Effortlessly mix audio with background music for the perfect balance.
Upload and share Full HD video via social networks or messaging apps.
Cyberlink PowerDirector
The fourth video editing software we will talk about today is Cyberlink's Power Director. Cyberlink is well-known for creating amazing applications and PowerDirector is no exception. This is the only video editor I can say competes for head to head to last video editing software we will talk about bellow. Cyberlink offers a lot of PRO features more than Antix or Viva Video editor. Cyberlink is synonymous to Wondershare's Filmora and Windows built-in Movie Maker. Here are some of the outstanding features of Cyberlink PowerDirector.
Premium Creative Design Packs.
Professional Effects & Sound Packs for Video.
Exclusive Background Music Tracks & Sound Effects.
Faster Rendering & Production.
Most Complete Format Support.
Kinemaster
The best video editor for android we have used so far would be Kinemaster. Kinemaster has a ton of great features which makes it our favorite. The features we love about Kinemaster are listed below:
Kinemaster allows you to preview edited footage instantly.
Yes, you do not need to wait for long hours for your footage to be rendered. Kinemaster gives you the feature to render your clips immediately after any effect is applied.
Kinemaster supports multi-track audio.
This means that you can add two or more audio tracks to the timeline simultaneously. For instance, you could add a voice over and at the same time add a background song or audio.
Kinemaster supports multiple layers.
What do I mean by this; Kinemaster allows users to add various layers such as text, video, transition and many more tops your project.
Kinemaster supports multiple blending modes.
If color correction is one the features you need in a video editor, Kinemaster has got lots of color corrections options. Kinemaster allows you to blend various layers of effect together to produce a single result.
Kinemaster Supports speed control.
Speed control allows you to easily increase or reduce the speed of a clip or audio. Ever seen those amazing slow-motion effects in a movie. You can create your own using this amazing application completely for free.
Kinemaster offers pro audio features.
If you want to add a classic base or backspin to that audio you just added to your project, Kinemaster gives you this option. One can remove background noise from a clip and also adjust the volume and effects of the audio. Kinemaster also allows you to record an audio and place it into your timeline simultaneously.
Supports Chroma Key
Like every professional video editing software, Chroma Key compatibility is a must. Kinemaster allows users to access the Chroma key feature and make custom edits to green screens and video clips.
Whether you are Go Pro Video editor of just a novice who wants to learn video editing. The above applications are good apps to experiment with. Our best pick might no always be your thing. Just play around till you find the one which best suits your demands. Don't forget to share with us which of them you like best. Have a nice day.